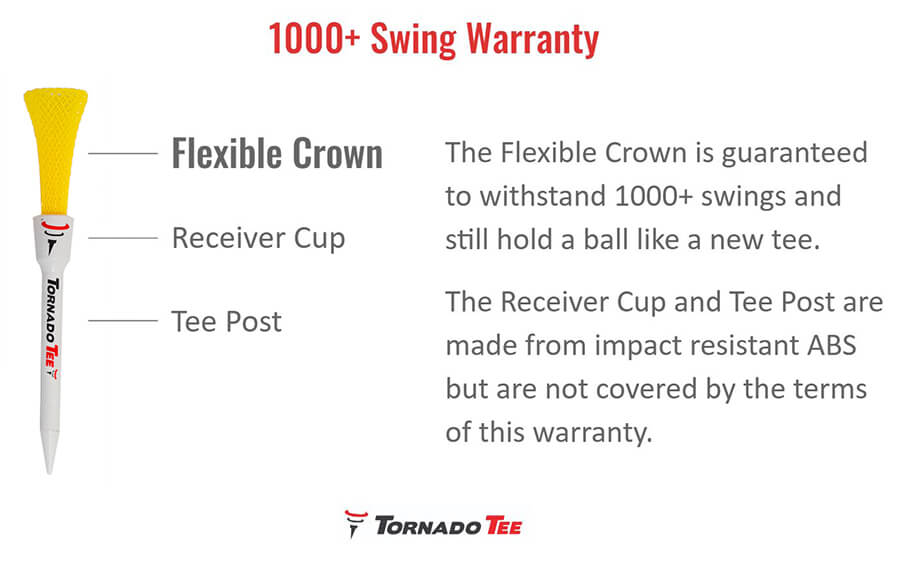 The patented flexible crown on the Tornado Tee is guaranteed to be good for 1000+ ball strikes.
If your Tornado Tee is less than 1 year old, has seen less than 1000 ball strikes, has become frayed and will no longer hold a ball… we'll replace it for free.
As well, if the flexible crown has fallen out of the receiver cup for any reason, we'll replace your Tornado Tee for free.
The receiver cup and tee post are made from impact resistant ABS plastic but are not designed to be unbreakable.
This warranty does not cover cracks or breaks in the receiver cup or tee post. This warranty only covers the patented flexible crown.
Claims must be made within 1 year of original purchase date.
You must have your tee and original purchase receipt for warranty claim.
Email support@tornadotee.com for information and to receive your replacement tee.